How we deliver across Australia
We deliver, to your door, in a couple of ways. For cheese, we deliver only in refrigerated vehicles to ensure it arrives in perfect condition. We cover most parts of Australia through this method. For non-refrigerated items, we send to all areas of Australia either in our cold trucks or with Australia Post.
For cheese deliveries, you can check your postcode
here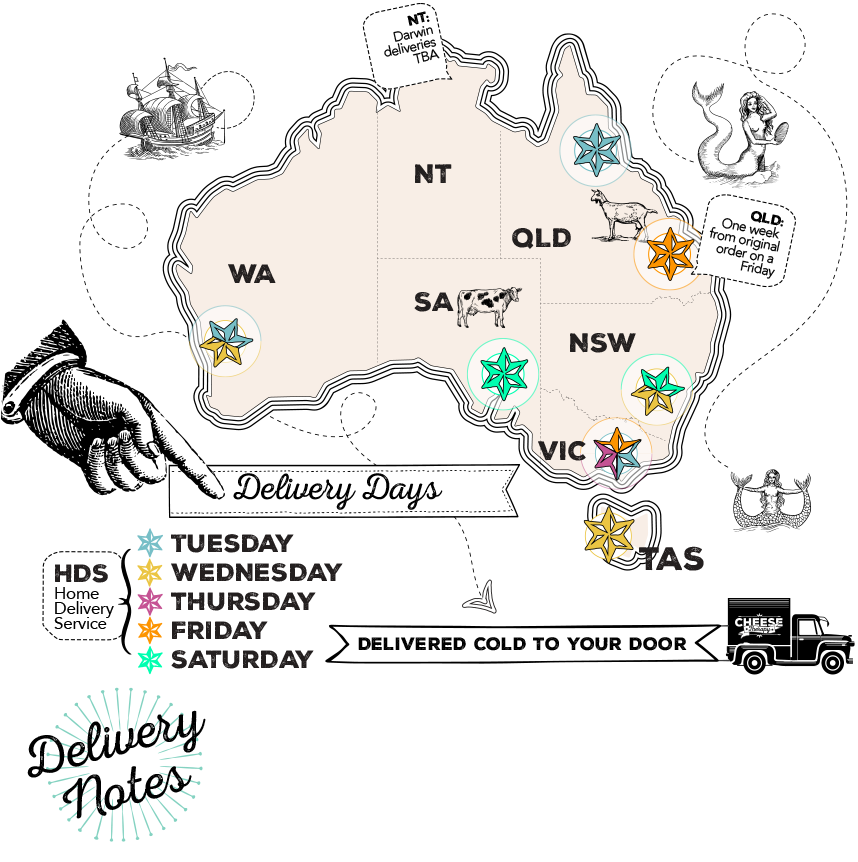 HOME DELIVERY SERVICE (HDS)
With the use of 500 temperature-controlled
HDS delivery vehicles, we deliver to
major cities including Melbourne, Sydney, Brisbane, Adelaide, Perth, Hobart and
key regional centres.
AUSTRALIA POST
Due to the unreliability of Australia Post in this current environment, we are no longer sending cheese through this service. Our Home Delivery Service covers most places and is continuing to expand. We apologise for any disappointment this may cause.
* Average delivery time is between 3-7 business days