AUSTRALIAN COFFEE BEANS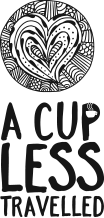 COFFEE GROWN AND ROASTED IN AUSTRALIA
Did you know that Australia has two quality coffee growing regions?
Mareeba in Far North Queensland and Byron Bay in Northern New South Wales.

We aim to highlight these beans and the families who farm and roast them to perfection.
Why buy beans from tens of thousands of kilometres away?